Annual Plants
Stop by our Sterling Heights greenhouse for helpful staff and a huge variety of exotic and popular annuals.
Eckert's Greenhouse has one of the largest selections of annual plants in Southeastern Michigan. We offer more than 1,000 different varieties to choose from. Annuals are a must for any garden to achieve season long color. With our beautiful annuals you can add color and variety to your garden.
What is an Annual?
Annuals are plants that grow, flower and set seed in one growing season. Annuals are plants that die in the winter. You pull them out of the dirt at the end of the season and make new plantings each year. With annuals, you can change up the colors or layout of your garden every year. Examples of these are petunia, impatiens, & marigolds. Annuals are important if you want color and activity in your garden all season long.
Container Planting Instructions:
Make sure the container has a drainage hole and if not add a drainage layer by adding pebbles or stones to the bottom of the pot.
We recommend using a Canadian based potting soil like Complete Container Mix.
With any size container we always go by odd numbers; like with our Combo Planters (16" in diameter) we recommend 7-9 plants.
After planting water thoroughly and fertilize with a water dissolvable fertilizer like Jacks Classic 20-20-20 every 2 weeks.
Flower Bed Planting Instructions:
Make sure you till the soil and loosen it up; if it's more clay like add Canadian Peat Moss to help break up the clay.
Recommend using a Canadian based planting soil like Complete Planting Mix.
Follow labeled instructions for spacing information.
After planting fertilize with Espoma Flower Tone every 2 weeks and water thoroughly.
---
Featured 3.5 Inch Annuals: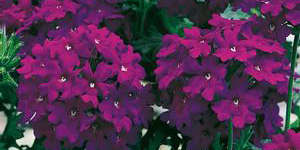 Verbena Magelana Violet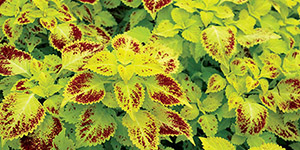 Coleus Pepper Pot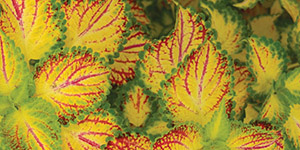 Coleus Electric Slide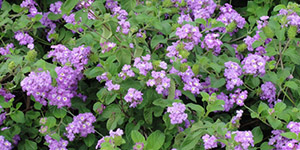 Lantana Trailing Lavender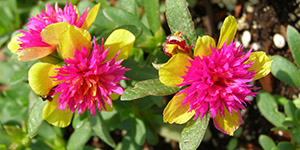 Purslane Fairy Tales Cinderella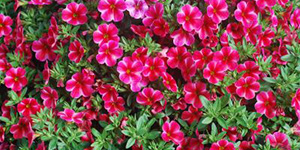 Calibrachoa Volcano Neon
Featured 4.5 Inch Annuals: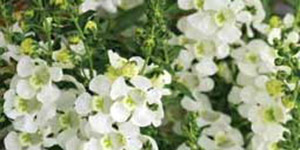 Angelonia Cascade White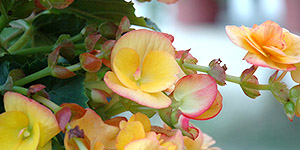 Begonia Hiemalis Eva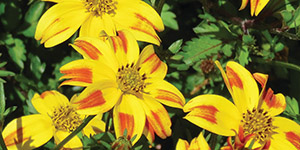 Bidens Bee Dance Red Stripe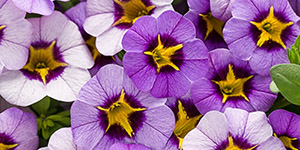 Calibrachoa Superbells Evening Star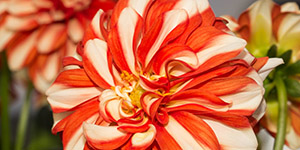 Dahlia Starsister Orange Stripes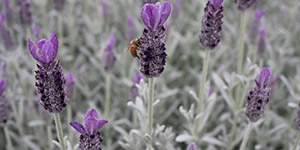 Lavendula Stoechas Anouk Silver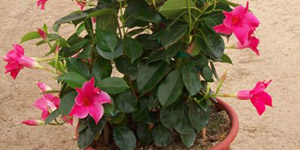 Mandevilla Sun Parasol Pink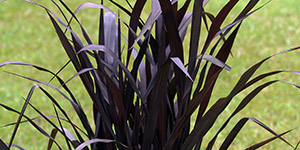 Pennisetum First Knight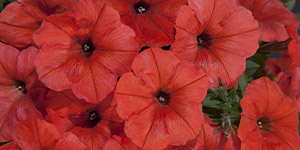 Petunia Good & Plenty Orange
Featured 6 Inch Annuals: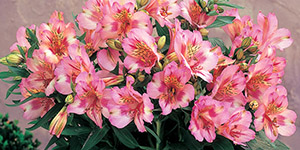 Alstroemeria Princess Theresa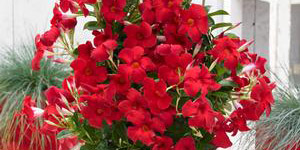 Mandevilla Sundenia Red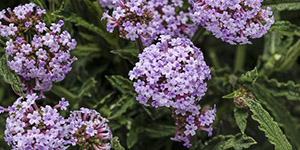 Verbena Meteor Shower
Featured 7 Inch Annuals: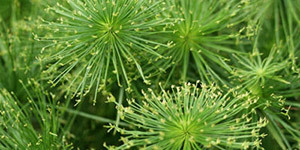 Cyperus Cleopatra
Featured 9 Inch Annuals: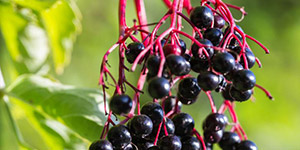 Elderberry Adams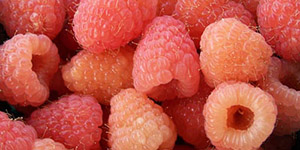 Raspberry Double Gold
---
We offer the best variety of annuals in Sterling Heights.
We stock plenty of annuals in larger pot sizes. This means that we grew the seedlings longer in our greenhouse and that they typically perform better. Along with better size and plant options, we also offer plant care essentials like fertilizer and soils amendments. Visit our greenhouse to see our 1,000+ varieties of annuals and to see the hanging baskets and combination planters our staff is creating!